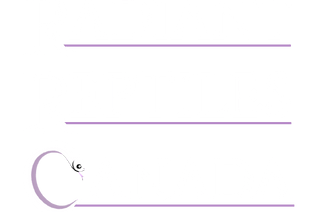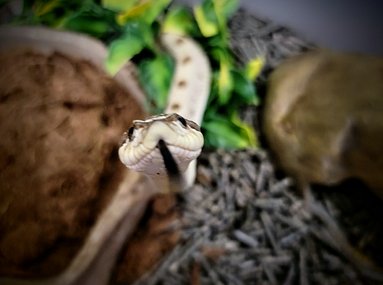 "Plum" one of our baby Lavender Western Hognoses
"Viper" One of our most friendly and inquisitive breeding females.
FEEL CONFIDENT IN CHOOSING US
We want all of our clients to feel secure buying from us, likewise, we want to feel good about the homes that we send our animals to.
Choosing us as your breeder, ways we go above and beyond.
Education has always come first with us. All of our care information and husbandry standards are constantly being updated and cross-checked, so you don't have to wade through fact or fiction, and can feel good about the care you give your new reptile.
Being a small home-based breeder, we get to know every animal we care for. This helps us suggest individual animals best suited to our client's needs and experience level. When asked, we provide a short video of the animal in question so you can feel secure about your purchase.
All of our Western Hognose babies are held-back for a minimum of 10+ consecutive feedings of frozen-thawed non-scented mice. Many sellers only hold back for 5. Allowing for extra meals helps establish them, which decreases the likelihood of going off of food later in life. This provides you with a robust baby to start with. That way, if anything does go wrong, you are not stuck with a 6-gram baby who is losing weight. We will never sell an un-eating animal or one who is sickly.
We do lab-grade Cryptosporidium testing here regularly. All of our hold-backs and breeding animals have had a minimum of 3 tests each. Any new arrivals are fully tested before leaving quarantine.
Our breeding animals have been hand-picked for their genetics and quality from reputable breeders around the world. You can be confident that the animal we sell you has the genetics we claim.
Remember, keeping a pet reptile is a long-term commitment. We expect our clients to read our care guide and to provide the same level of care to our animals that we provide. Questions are encouraged prior, during, and well after a sale of any animal!
You can view testimonials folks have left us on our website and FB pg.
Regardless of whether or not you chose to purchase from us, please do your research and support reputable sources. :)